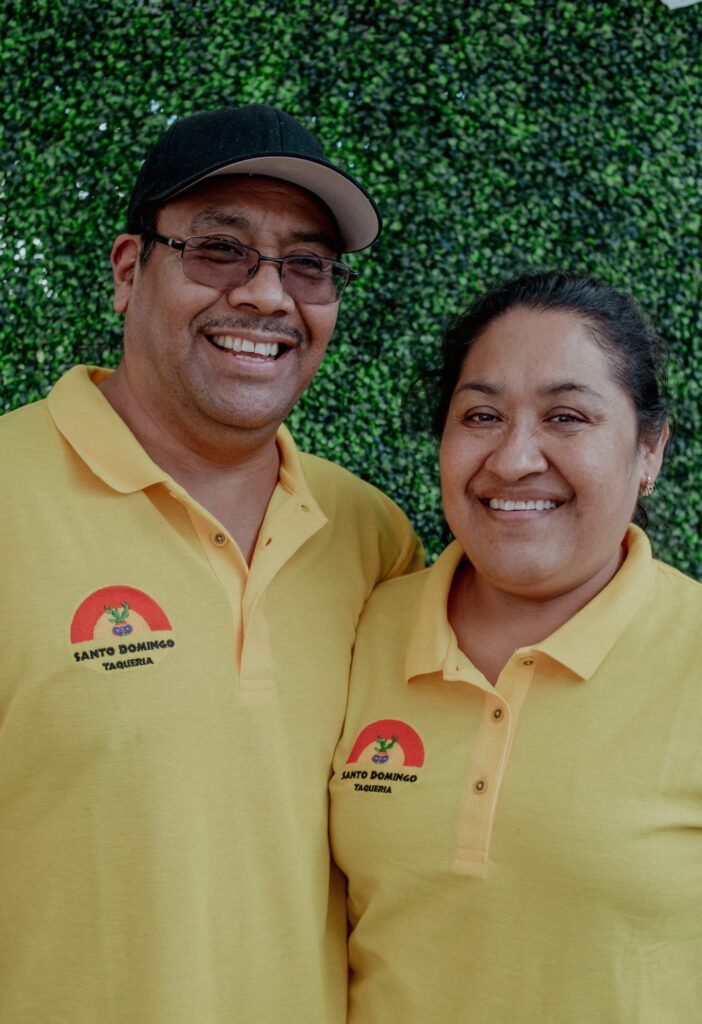 Gloria Martel & Abraham Carrasco
MEXICAN FOOD PORTLAND, OR
Abraham and Gloria, owners of Santo Domingo Taqueria, arrived at this country from the same Region Mixteca of Oaxaca at very young ages, Abraham at 17 and Gloria at 21. Abraham came to work in the fields of California and Oregon and Gloria to work in housekeeping, both in different industrial sectors but always thinking about how to improve and reduce the poverty of their families back home.
In 2006, they entered the world of commerce by starting their restaurant, Santo Domingo Taqueria, which has sustained and improved every day since then. Thinking about how to maintain and teach their new family of 3 children born in this country, in 2007 they acquired a clothing and accessories store attached to the restaurant where they worked and had the opportunity to keep the family together for ten years. Thanks to these risks and despite all the time-consuming work in the business, their children have managed to study at the university and have graduated ready to forge their future.
Gloria and Abraham now focus solely on the restaurant and look for new strategies to expand their business without neglecting the services. The important thing for them is to preserve and share with the community the authentic flavors of their Region Mixteca Oaxaqueña. And at the same time, they hope to contribute to this country by creating job opportunities in the community, thus achieving the American Dream.